News National Elf Service Game Launched at Collyer's
21.12.2020
Former Collyer's student Joe McAlister "virtually" returned to the college to share the launch of a new Interactive Christmas Game he has helped author. Joe, who is from Horsham, previously studied Art and Design, Computing and Media Studies at the Ofsted Outstanding sixth form college, then read Computational Art at Goldsmiths, where he is currently lecturing on the highly rated MA Computational Arts programme.
In an online presentation for the college, Joe talked about his work with Fast Familiar and the aim of providing an interactive venue for families separated by Covid-19 this year.
Joe said: "When travel is limited and gatherings curtailed, we thought it would be good if you could get together on line and play a game designed for all of the family.
"National Elf Service is a cross between a puzzle game, an online escape room, and an interactive audio book. Whether your team is in the same room or playing together online, there's room on the sleigh for everyone!"
Director of Faculty for Business James Gordon said: "Digital arts is one of the fastest growing new industries and students like Joe are at the cutting edge of this new platform. The new Digital T Level the college is offering aims to help students navigate a career in this area.
"The Level 3 technical course, equivalent to three A Levels, is a qualification developed to equip young people with the skills that the industry needs, including a mandatory industry placement of at least 45 days. Many students who opt to take the Digital T-level or those currently studying Contemporary Fine Art, Photography or Media, do work digitally, with increasing numbers also interested in coding."
Collyer's Deputy Principal Steve Martell said: "Joe McAlister is one of our star Old Collyerians and it was incredibly kind of him to explain the technicalities of this exciting new game with the next generation of Collyer's students. He is an inspiration and even though he has been incredibly successful, Joe remains modest and down to earth. All within the Collyer's community wish him every success!"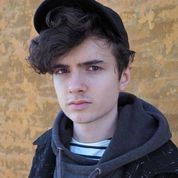 National Elf Service is available from https://nes.fastfamiliar.com/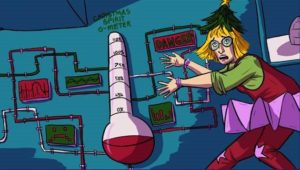 You can catch a preview on Youtube