News Holocaust Memorial Commemoration
11.02.2021
Collyer's have announced the winners of the 2021 Holocaust Memorial Project. The project was set up by first year History student, Dan Brown, in conjunction with the History, English and Art departments.
Collyer's Head of History Lucy MacDonald said: "I am so impressed with the standard of work produced and the compassion that comes across in the entries. It is so in keeping with the idea of this year's theme which is 'we will continue to do our bit for as long as we can, secure in the knowledge that others will continue to light a candle long after us'."
The winning entries were: Holly Morris (History), Beth Sims (English) and the Art joint winners were Bethany Connett and Libby Williams. All entrants have been given the chance to attend a webinar Q&A with two Holocaust survivors organized by the University of Sussex.
Collyer's Principal Dan Lodge said: "Holly, Beth, Bethany and Libby are an absolute credit to the Collyer's community. Huge thanks to Dan Brown, Lucy MacDonald and the History, English and Art teachers and students for supporting this project. We are massively proud of their contribution to the important work of the University of Sussex and the Holocaust Educational Trust."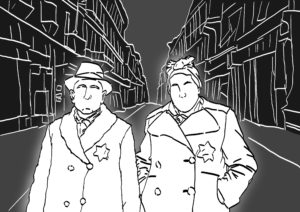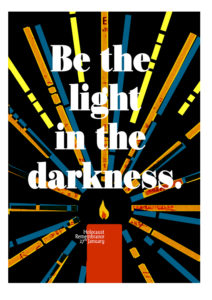 Winning Art entries from Bethany Connett and Libby Williams.